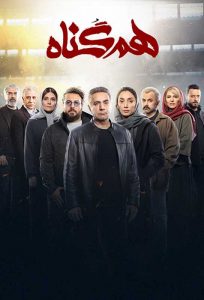 Ham Gonah
Hamgonah / هم گناه
Synopsis
Hamgonah
or Ham Gonah a series directed and produced by Mostafa Kiayee is produced for broadcast on the home theater network. The series Sin is the first experience of Mostafa Kiai to appear on the home theater network.
Synopsis

of Hamgonah
The Saburi family is a large and old family that has been exporting and importing flowers and plants for many years. They still live in peace in an old house, the arrival of a young man in this family changes the lives of the whole family.
---
خانواده صبوری خانواده ای بزرگ و قدیمی است که سال هاست در کار صادرات و واردات گل و گیاه است. آنها در خانه ای قدیمی همچنان در آرامش با هم زندگی می‌کنند، ورود جوانی به این خانواده زندگی همه خانواده را دستخوش تغییراتی می‌کند که….
First air date
Feb. 25, 2020